Cover the earth before it does you
Feel the landscape in your lungs for happiness, in and around you with Uttunga Homestay with fitted-out rooms.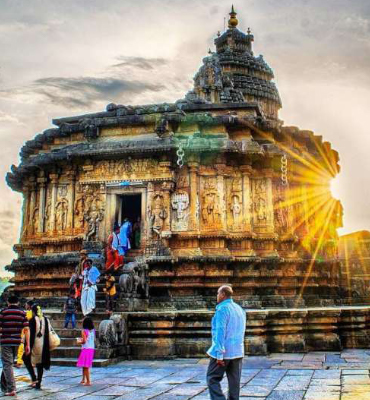 63 KMS from Uttunga Homestay
Sharadamba, the Goddess of Learning and Wisdom, is worshipped at the Sharadamba Temple in Sringeri. Temple idols are renowned for their unmatched beauty. It is close to the Vidyashankara Temple – one of the most beautiful temples in India. It has 12 sculpted pillars that represent the twelve signs of the zodiac.
18 KMS from Uttunga Homestay
A recently reconstructed archaeological site dedicated to Sri Annapoorneshwari is located near Horanadu. The shrine was renamed Adi-Shaktyatmaka Shri Annapoorneshwari after the placement of the new Adi Shakthi picture.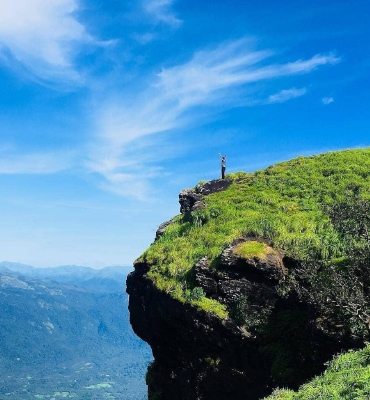 26 KMS from Uttunga Homestay
The Maidadi viewpoint simply appears to have jumped straight out of heaven. With views of foggy mountains, towering peaks, raging clouds, verdant forest, tiny torrents wandering through highlands, and endless steep canyons, this venue in the Western Ghats is able to make you fall in love with nature.
28 KMS from Uttunga Homestay
The hill station of Kyatanamakki is in the Chikmagalur district of Karnataka, near Horanadu. On top of Kyathanamakki, a 4-wheel-drive jeep plays around the hill's base, offering a spectacular view. A distance of approximately 20 kilometers separates it from Kalasa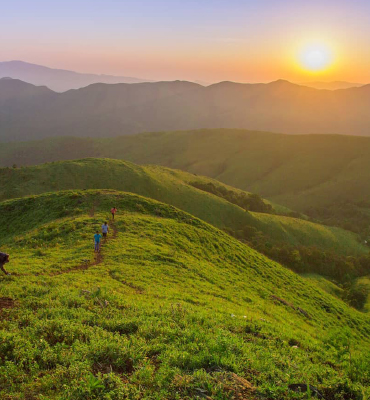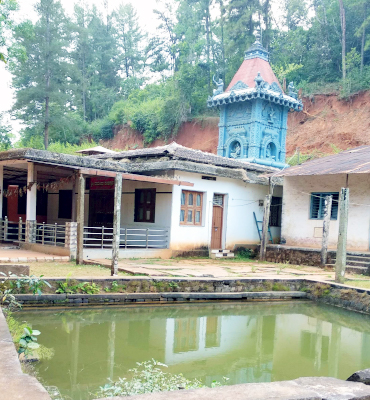 14 KMS from Uttunga Homestay
Among the five water spots in Kalasa town, Amban Theertha is renowned as a pristine water spot with a picture-postcard view. You should see it to truly appreciate its understated beauty, with its myriad of whirlpools, a large suspension bridge, and sweeping views of the Western Ghats and rivers Tunga and Bhadra.
12 KMS from Uttunga Homestay
Kalaseshwara Temple is the main attraction of Kalasa town, which is located on the banks of the River Bhadra. Pilgrims from all over the region come to offer their prayers to the intricately carved main tower of the temple throughout the day.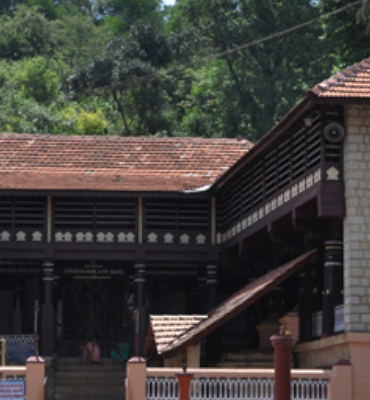 90 KMS from uttunga Homestay
Agumbe, positioned on a highland range that integrates Karnataka's grasslands with the coastal belt, is enclosed in beautifully landscaped woodlands, dazzling torrents, and small waterfalls, making the area in the Western Ghats resemble a Garden of Eden. The locations were used in the filming of the popular TV series 'Malgudi Days.'
97 KMS from Uttunga Homestay
A part of Baba Budan Giri is the highest peak in Karnataka. A small temple on top of the boulder has a height of 1930 meters, making it a tourist attraction. Karnataka's peak is the highest point in the state, with a vast height.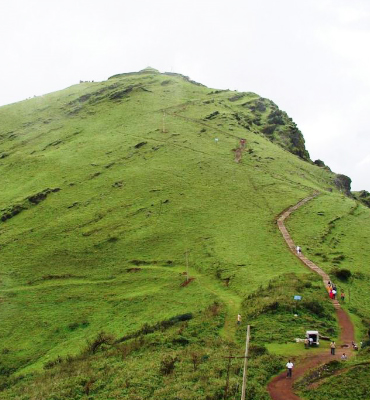 106 Kms from Uttunga Homestay
Udupi, another shoreline Karnataka city worth visiting, is an abode with some of the most classic holy sites. Top attractions in the city include the Udupi Sri Krishna Temple, Maple Beach, St. Mary's Beach, and The Corporation Bank Heritage Museum.
Kavaledurga Fort (Thirthalli)
116 Kms from Uttunga Homestay
Kavaledurga is a fort perched on the crest of a hill surrounded by pine vegetation, and reaching the summit necessitates at least a 5-kilometer trek. Numerous holy sites had been built like Virupaksha, Vijaya Vittala, Veerabhadra, Mallara, and Bhuvaneshwari are encased inside the fort.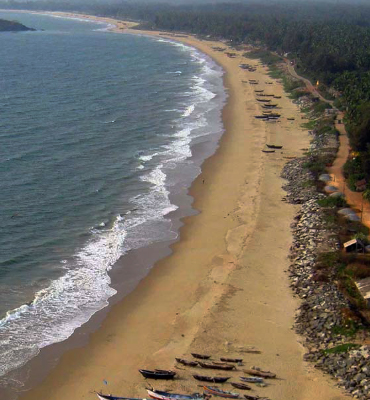 112 Kms from Uttunga Homestay
Mangalore is a must-see getaway in Karnataka's coastal line. Kudroli Gokarnath Temple is among the area's most prevalent shrines, famous for its dynamic Mangalore Dasara occasion. Other major attractions include Sammilan Shetty's Butterfly Park and Mangaladevi Temple.
Bhadra Wild Life Sanctuary
There are streams of water that flow through the Bhadra Wildlife Sanctuary, which is surrounded by hills. Indian bison, elephants, panthers, sambars, spotted deer, tigers, ferocious tigers, wild beer, and much more can be found here.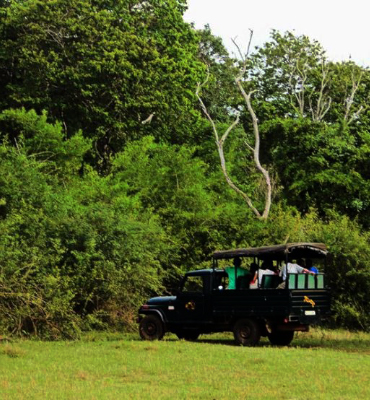 Enjoy a memorable holiday
Discover a greenery-filled atmosphere and an experience you've never had before. With modern amenities and mouthwatering food, staying with us will be an unforgettable experience.